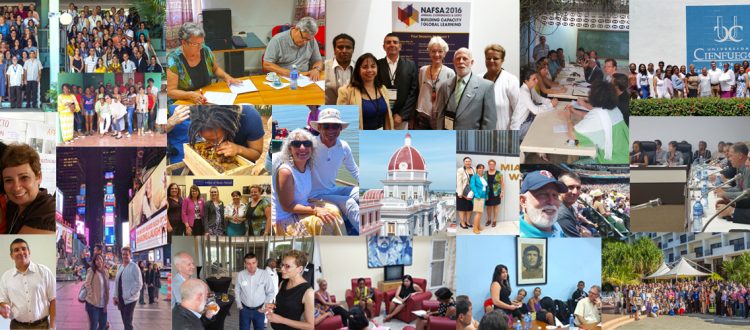 Civitas GES Continues to Build Ties Between US and Cuba
FOR IMMEDIATE RELEASE
June 15, 2017
Contact: Dairo Moreno
(Los Angeles, California) Today, the Trump administration unveiled its new policy toward Cuba. While the President promises to be more restrictive, his remarks confirm that the opportunities for academic exchange and engagement do remain open. However, the actual impact of the policy shift on international education cannot be assessed until the new administrative guidelines are released by the United States Treasury Office of Foreign Assets Control in 90 days.
Civitas Global Educational Services will remain true to its mission and will adapt to any changes in the bureaucratic landscape resulting from this administration's policy shift.
Since our founding in 2014, Civitas GES has been committed to building bridges between cultures and nations. These long-lasting, effective partnerships are based on mutual respect. We have been true to this mission in Cuba.  We have worked diligently to bring institutions of higher learning together by facilitating relationships that have resulted in meaningful exchanges and academic programs to the benefit of the communities involved.
Through Civitas GES, hundreds of US scholars have visited Cuba to study, do research and teach local students at universities in Cuba. Conversely, Cuban scholars have also visited campuses in the US to do the same. Scholars of both nations have and continue to work together on research projects, joint teaching, presentations at conferences and work with local Cuban communities. Mobility between our nations is growing at an accelerated pace. It is driven by a passion for knowledge and mutual understanding.
These exchanges, whether in Cuba or in the United States have resulted in open and meaningful dialogue and have had a lasting impact on everyone involved. The exchanges are made possible by a policy of engagement and the endorsement of Cuban and US leadership at colleges, universities and other institutions of higher learning. Any attempt to block this engagement will ultimately hurt both of our peoples.
We know that no political system is perfect, but there is a great deal that we can learn from each other. As global citizens and international education leaders, it is our obligation to seek engagement and open dialogue whenever and wherever possible. It is only through a consistent and open dialogue that we learn and grow together to improve the future for both of our peoples.
We will continue to build these bridges. Our hope is that you will continue to cross them with us.
We are one people, one community.
Sincerely,
Dairo Enrique Moreno
President, Civitas Global Educational Services
For further information please contact Dairo Moreno at Civitas GES at 323.909.2330, by email at info@CivitasGES.com or visit our website at www.CivitasGES.com