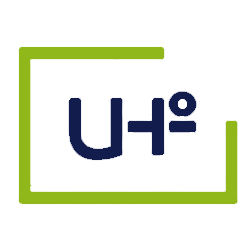 Universidad de Holguín: Our Host
The University of Holguín (UHo), founded in 1968, is situated on the eastern end of Cuba in the capital city of the province bearing the same name. Known for its beaches on the northern coast, Holguín is one of Cuba's most popular tourist destinations. When Christopher Columbus landed in nearby Gibara in 1492, he wrote in his diary that, "this is the most beautiful land ever seen by human eyes." Today, the city is the fourth largest in Cuba and is commonly referred to as the "City of Parks."
Fully accredited by the Cuban Ministry of Education, The University of Holguín has a very rich history with a focus on education in the region. UHo's mission is to satisfy the needs and demands of the community through continuous and integral formation of professionals.
UHo has four main campuses and consists of 8 faculties:
Business & Administration Sciences
Social Sciences
Arts & Letters (Communication)
Computer Mathematics
Engineering
Natural and Agricultural Sciences
Educational Sciences
Physical Fitness and Sports
UHo also has 13 satellite campuses in its other 11 municipalities to expand access to residents throughout the province.
The university also offers graduate level doctorates in five areas:
Pedagogical Sciences
Technical Sciences: Industrial Engineering
Technical Sciences: Mechanical Engineering
Physical Therapy
Administration
UHo is a research institution with six different centers focused on the needs raised by the community of Holguín. The research centers include:
Educational Sciences (CECE)
Computer Assisted Design and Manufacturing(CAD/CAM)
Business Administration (CEGEO)
Occupational Education
Physical Therapy & Sports Rehabilitation (AFIT/COMB)
Arid Agricultural Ecosystems (CEAAR)
Each center strives towards achieving goals while aligning its own mission with that of the University's. This provides unparalleled continuous return both at the university level but more importantly at the community level.
UHo has a total enrollment of 20,437, with 10,926 undergraduate students. A teaching staff of just under 2,000 provides formation for 49 career paths, with improving and contributing to the community as a central focus.
UHo is dedicated to the community at both the local and international level. UHo has and maintains over 90 international agreements with institutions on six continents. It is the host to numerous international events to stimulate collaboration and partnership, including the International Conference on Foreign Language, Communication and Culture (WEFLA).
For More Information Contact
DrC. David Almaguer La Rosa
Director, International Relations
Email: dri@uho.edu.cu
Website: http://www.uho.edu.cu/