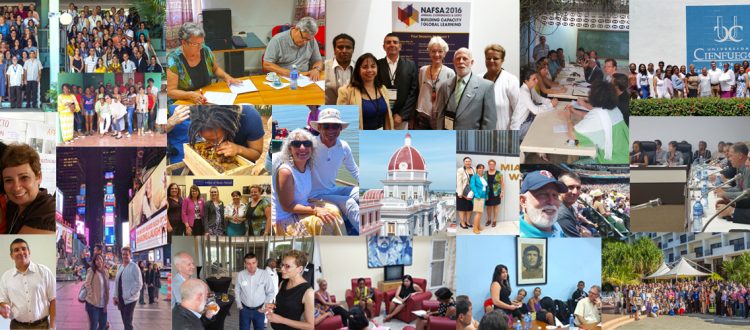 Dear friends and colleagues,
Many people have been asking us about the impacts on travel and educational partnerships with Cuba after the recent US presidential election. Since December 17, 2014, the United States and Cuba have made great strides in improving the relationship between our nations. While it's too early to speculate on the direction the new administration will lead us, the progress that has been made is significant:
State and local governments are investing in widespread trade opportunities
Organizations including NAFSA, Engage Cuba, and the Washington Office on Latin America are gaining bi-partisan support in Congress to repeal outdated cold war policies
Pharmaceutical companies have begun clinical trials using Cuban innovations to address chronic and fatal diseases
Companies have begun partnering with the Cuban government to manage hotel properties, improve telecommunications and other infrastructure projects
Commercial airlines now fly direct to Cuba and cruise ships dock at Cuban ports
Companies now engage directly with the Cuban private sector
We just completed the second Workshop of Strategic Alliances for the Internationalization of Higher Education (Cuba TIES 2016) with La Universidad de Cienfuegos (UCf). Approximately 300 international educators from 12 countries came together to build sustainable partnerships. It is an encouraging bookend to a year where we co-sponsored the visit of the UCf president and his delegation to seven universities in the US and facilitated partnership agreements for six US universities in Cuba. We developed a dozen new programs for students, faculty and independent learners.
Civitas Global Educational Services remains committed to bridging the gap between the US and Cuba by building educational partnerships and programs. We are rooted in these growing relationships through mutual respect and engagement. We feel that the momentum is on our side and hope that the new administration will continue this moving forward. Engagement now is as critical as ever.
Sincerely,
Dairo E. Moreno
President