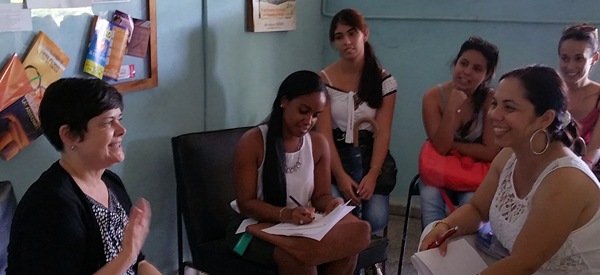 University of North Georgia in Cienfuegos – by Dr. Deborah Prosser
In late April, 2017 I traveled to Cienfuegos, Cuba with colleagues from the University of North Georgia as we work to forge a partnership with La Universidad de Cienfuegos. The experience was groundbreaking in many ways. Our goal as we focus on healthcare, research resources, and Cuban history and culture, is to create exchange programs that are truly mutually beneficial and founded in respect, education, and awareness. Dairo Moreno of Civitas is an ideal facilitator for our partnership and worked tirelessly to further our goals. Dairo is well known and respected in the Cienfuegos community. Everywhere we went, someone knew him and he was able to open a path for us. Dairo also worked closely with our office of Global Engagement and handled every logistical aspect of our journey. With Dairo's leadership, we were able to spend our time where we wanted to be, with our Cuban colleagues and other members of the communities we visited. Our work with Civitas meant people trusted us, which made building relationships easy and enjoyable. Civitas created a bridge that greatly facilitated our work with La Universidad de Cienfuegos.
When we were not at work planning university partnerships and outcomes, Dairo and the guide he hired for our group, Annia Hernandez, helped us immerse in the life and culture of Cienfuegos. We ate in community restaurants, watched dance programs, visited artists' workshops, and lodged with local families. We had excellent translators through it all. Through Civitas, we became part of Cienfuegos, and Cienfuegos became a part of us. I cannot imagine a better foundation for the future partnership of the University of North Georgia and La Universidad de Cienfuegos.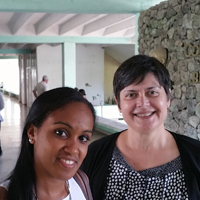 Deborah Prosser, Ph.D. is Dean of Libraries and an Associate Professor at the University of North Georgia. Dr. Prosser's principle internationalization goal is analyzing needs and coordinating access to research and teaching resources.